About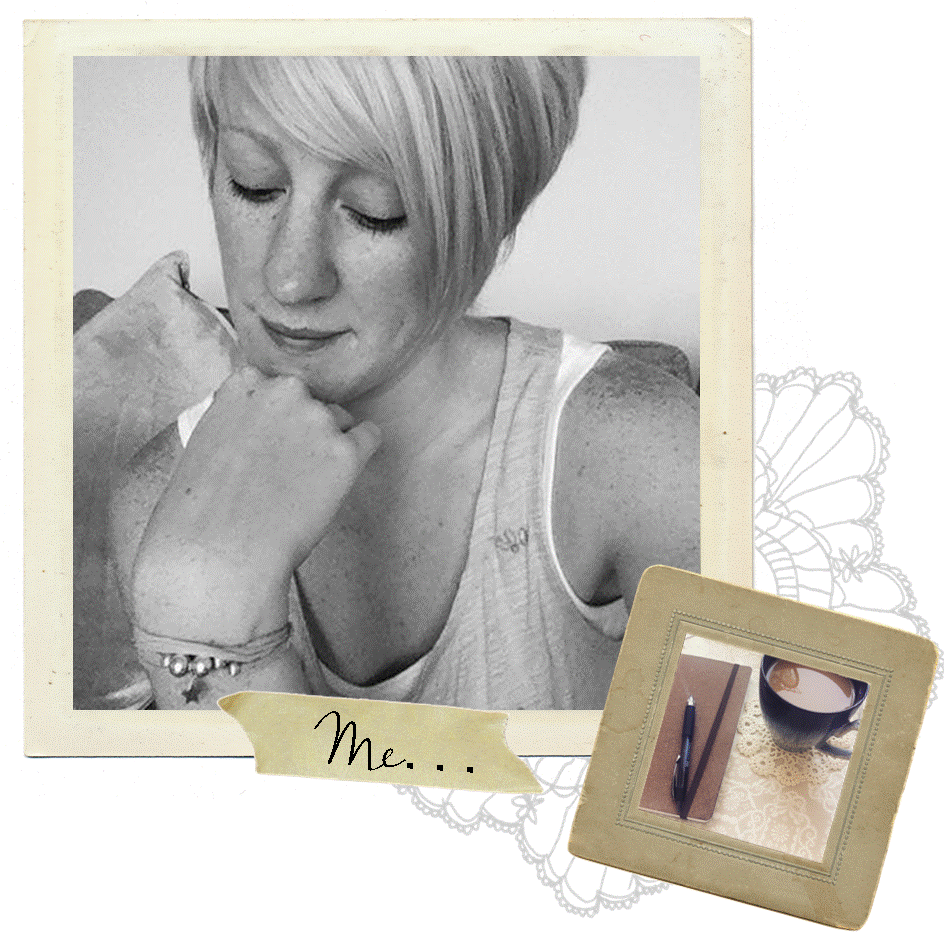 Combining a love of natural imagery, colour and unique jewellery.
I'm Rachel and I live, as I always have, in the beautiful county of Derbyshire, right in the middle of the UK with my husband and daughter.
What was once a hobby became a serious venture in 2010. Tattered Rose was born out of my love for making unique jewellery and grew as others decided they liked my pieces too!
My work has always focused on colour I love nothing more than experimenting with different combinations and I'm very at home studying a shade chart! Together with the Derbyshire countryside on my doorstep and with my love of the imagery within nature, these provide the inspiration for my pieces.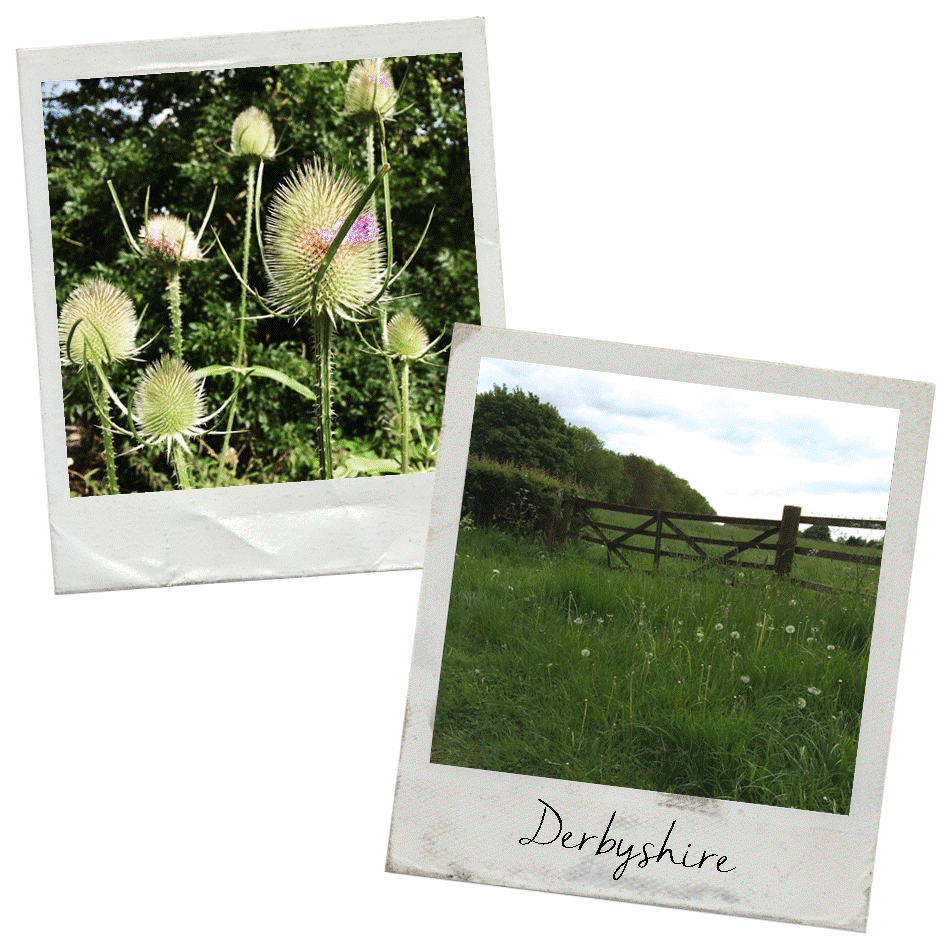 I have always found my semi rural surroundings inspirational. Growing up, I have fond memories of country walks; with my family finding out about different plants and flowers, which birds we could hear and what tracks we could spot.

There were always cut flowers at home and both of my parents love gardening so I have always been surrounded by plants, flowers and foliage. I am particularly inspired by the shapes, asymmetry and imperfections within nature, especially wild flowers, grasses and even weeds!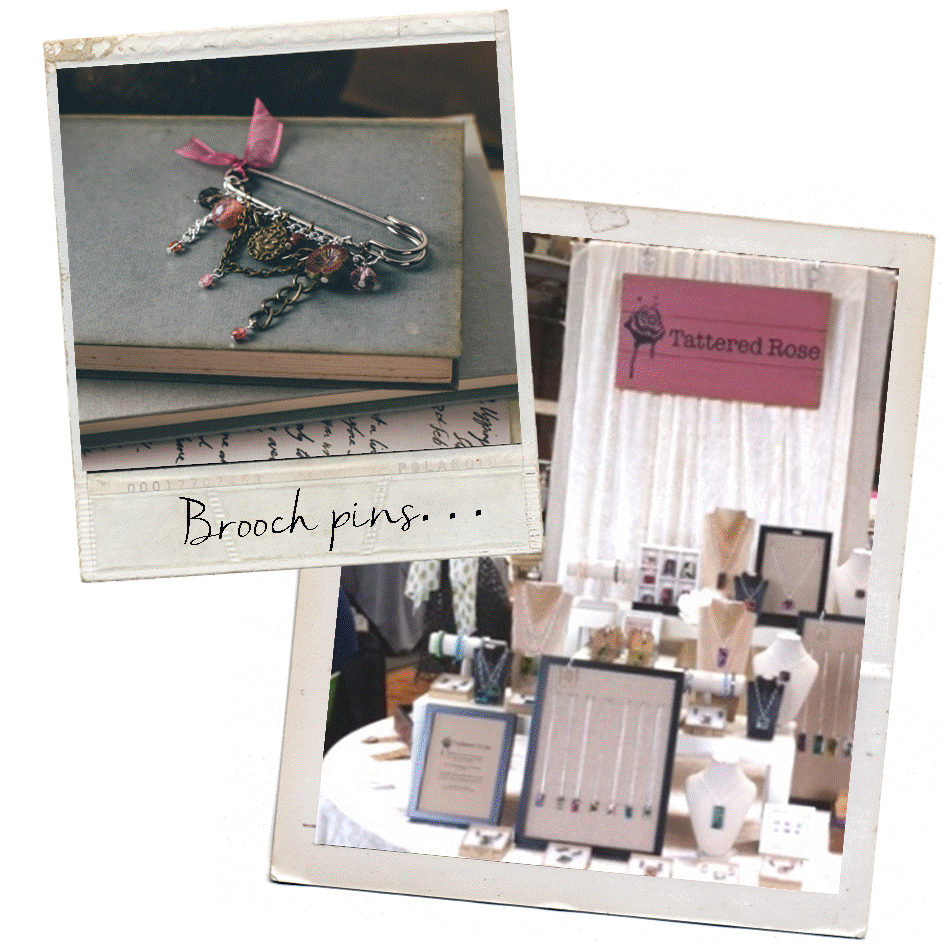 After an amazing 3 years studying art and design at college it was time to join the real world and started my retail career. I eventually managed to combine my retail experience with my love of creating when I got a job working in a jewellery supply shop - where I also had the opportunity to teach jewellery making.
I carried on creating in my spare time, building on my skills from college and finding a style that I liked - gaining good feedback from friends, family and the public! After the birth of my daughter I chose to take a leap and make Tattered Rose my 'full time' job (alongside my other full time job of being a Mum!) I have gradually built up my business and now stand at a number of fairs and markets which I love as I get to meet lots of people and explain my work first hand.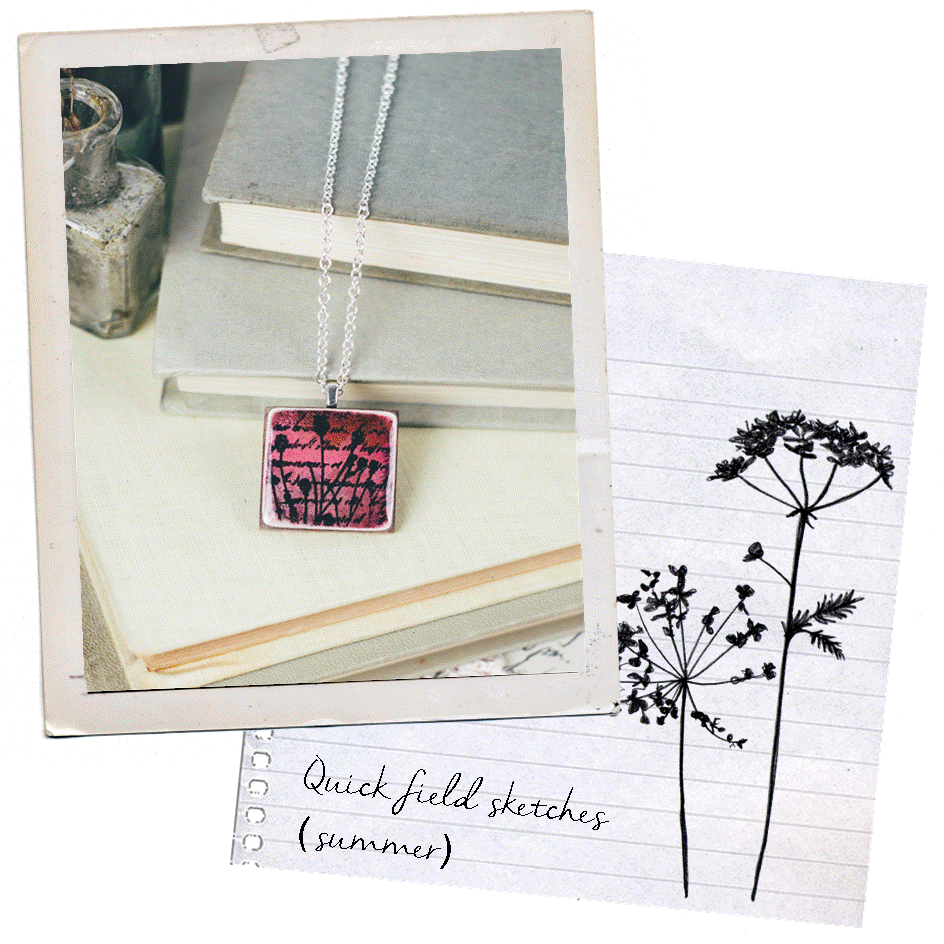 My signature pieces are hand stamped pendants. These pieces feature my own original illustrations stamped onto wooden tiles that have been coloured with a selection of inks chosen from my colour studies. They are then glazed and made into pendants, creating miniature, wearable works of art.
I currently have a selection of colours and designs available to buy online but if you are interested in something a little different then I am happy to undertake commissions just fill in the form on the 'contact us' page and we can discuss your ideas!
I hope you enjoy browsing the selection on the website, if you have any questions please feel free to get in touch...